The Trusted Name in Emergency Locksmith Services in Palm Springs, CA
EMERGENCY LOCKSMITH SERVICE
We are Palm Springs' Most Trusted Emergency Locksmith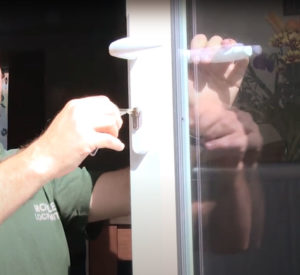 Mistakes and accidents can happen no matter how careful we try to be. Good locks don't make mistakes, but humans do. We can accidentally lose the keys to our house or our car. And chances are those locks will not open, at least without the help of expert locksmiths from The Lock Doctor Palm Springs.
Everyone at the Lock Doctor understands that accidents can happen, and although we're glad that locks do their jobs so well, we're not going to let them get the best of you when they're locking up something you need to open. It's time to call in the best residential locksmiths in the Palm Springs area. We also offer access control services in Palm springs.
And we do understand that these accidents can happen any time and any day, and usually during times when you least expect. This is why The Lock Doctor provides Emergency locksmith services 24 hours a day, 7 days a week. If you find yourself locked out of your apartment, your car, or in need of opening a locked safe, just call us and we will dispatch a professional locksmith ASAP. We also offer services such as Residential Locksmith, Commercial Locksmith, Access Control, Safe Cracking, Key Duplication, and Automotive Locksmith services.
We have competitive rates and always ready to meet clients' needs. Call us for a free quote
Our resident lock experts have professional training and years of experience under their belt. There is no lock they can't handle!
Lock Doctor Palm Springs only relies on the best industry-standard equipmenty and products, which ensure that our services are supported by parts & labor warranty.
Quickly Schedule a Consultation Today
Lost your key ? Locked out of your car ?
Call us at (760) 205-2346